The new Panasonic G-Series is now available for pre-order!
The professional grade Panasonic LUMIX G9 mirrorless camera accepts over 30 Micro Four Thirds [MFT] LUMIX and LEICA DC compact interchangeable lens built on the next-generation interchangeable lens camera [ILC] standard MFT [Micro Four Thirds] pioneered by Panasonic. This mirrorless camera design enables a lighter, more compact camera bodies and lenses. The LUMIX G9 body and MFT lenses include cutting-edge technologies such as; 4K video capture, Wi-Fi + Bluetooth for faster wireless image transfers, super-fast 0.04 sec.*1 Depth from Defocus autofocusing, combined lens plus camera image stabilization (Dual I.S. 2.0 *2*3), and exposure technologies not possible with traditional DSLRs. Now with exclusive LUMIX 4K / 6K PHOTO Modes, simply select that perfect moment from video to produce printable high-resolution photos. Never miss the moment again with Panasonic LUMIX and the new G9!
*1 In 1-Area AF, at wide-end with H-ES12060 (CIPA) in LVF 120 fps setting.
*2 5-Axis Dual I.S. 2.0 can be used with the lens H-FS12060 and H-FS14140 (requires firmware updated) as of January 4, 2017. The firmware for the use of 5-Axis Dual I.S. 2.0 with H-RS100400 will also be released in February 2017. H-ES200, -ES12060, H-HSA12035, H-HSA35100, H-FSA45200, and H-FSA100300 are all compatible with 5-Axis Dual I.S. 2.0
*3 Approx 6 stops slower shutter speed based on the CIPA standard [Yaw/Pitch direction: focusing distance f=50-140mm (35mm film camera equivalent f=100-280mm), when H-ES12060 is used.
This slideshow requires JavaScript.
Lenses:
This slideshow requires JavaScript.
This slideshow requires JavaScript.
Accessories: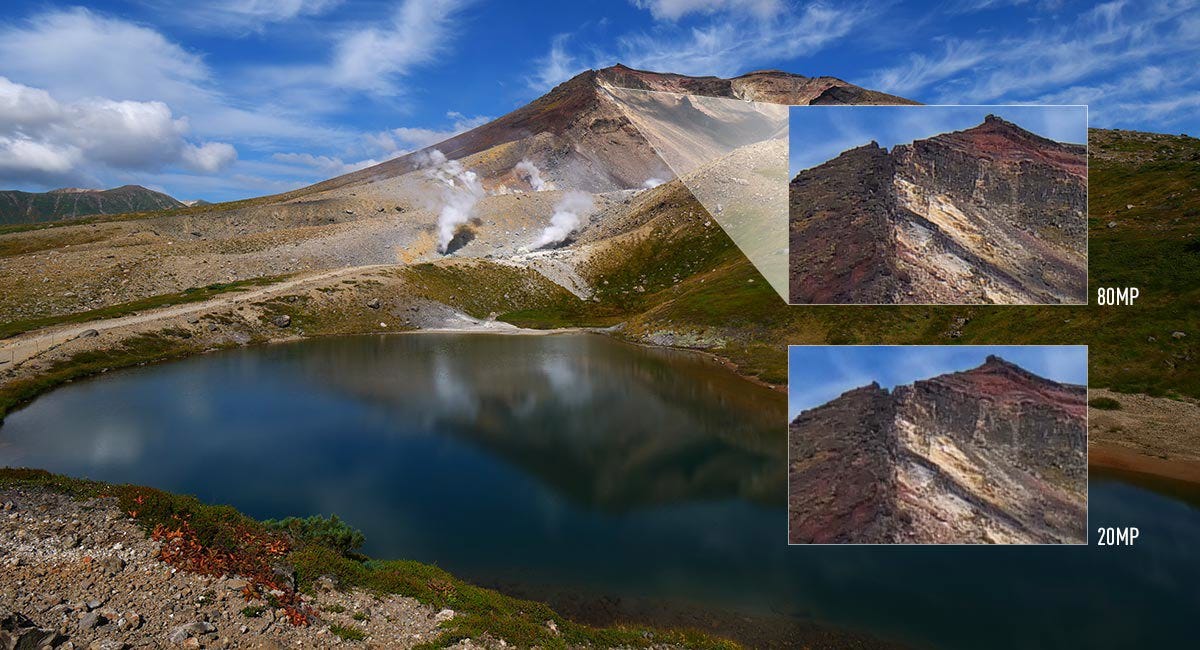 Massive 80MP RAW Capture
A High-Resolution special mode yields 80-megapixels in RAW recording by shooting the 20.3-megapixel sensor 8 times to create a single image.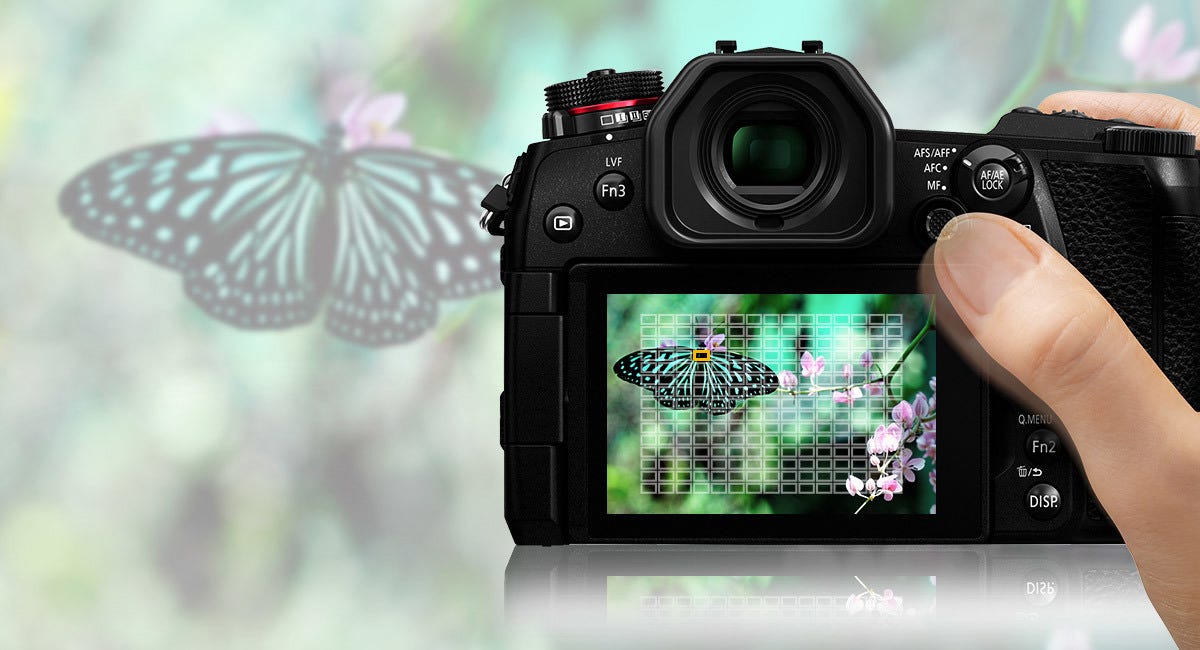 Improved Focus Detect & Selective AF
A new 225-Area AF focus detection area massively increased from 49 to 225 points. The Custom Multi AF mode enables free selection of blocks inside the 225 focusing area.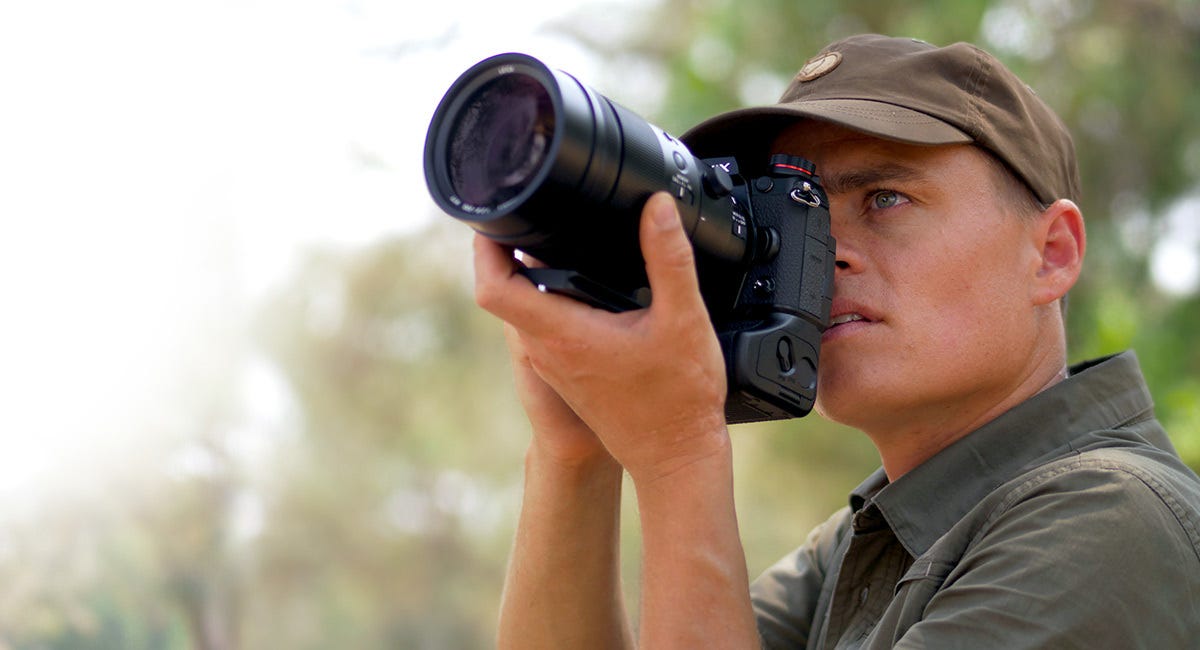 Massive 0.83x OLED Viewfinder
A massive super high-resolution 3,680k-dot OLED Live View Finder (LVF) improves visibility and makes for perfect framing even under direct sunlight.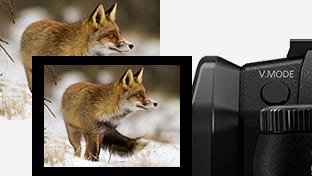 Viewfinder Magnification
The viewfinder coverage can be switched to 0.7x, 0.77X, or 0.83x depending on the scene (35mm camera equivalent). Switching is done with the V.MODE button.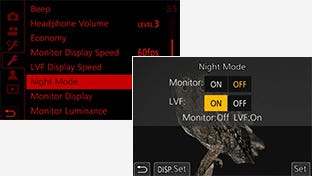 Night Mode
When shooting dark scenes like starry skies, this mode suppresses the stimulation of the eyes that are accustomed to the dark. The Live Viewfinder (LVF) and rear monitor can be set separately.
Eliminate Effects of Camera Shake
5-Axis Dual I.S. 2.0 (Image Stabilizer)* intelligent compensation yields the equivalent of 6.5-stops in slower shutter speed***. Shake is nearly eliminated in both body and lens even at during telephoto shooting**. It also works in both photo and video recording, including 4K video. Even lenses not equipped with Optical Image Stabilizers (O.I.S.) can benefit from the LUMIX G9's in-body image stabilization.
* 5-axis Dual I.S. 2 works when attaching the lens that are compatible with it. Firmware update of the lens is also required. ** Based on the CIPA standard [Yaw/Pitch direction: focusing distance f=140mm (35mm film camera equivalent f=280mm), when H-FS14140 is used.] *** Based on the CIPA standard [Yaw/Pitch direction: focusing distance f=60mm (35mm film camera equivalent f=120mm), when H-ES12060 is used.]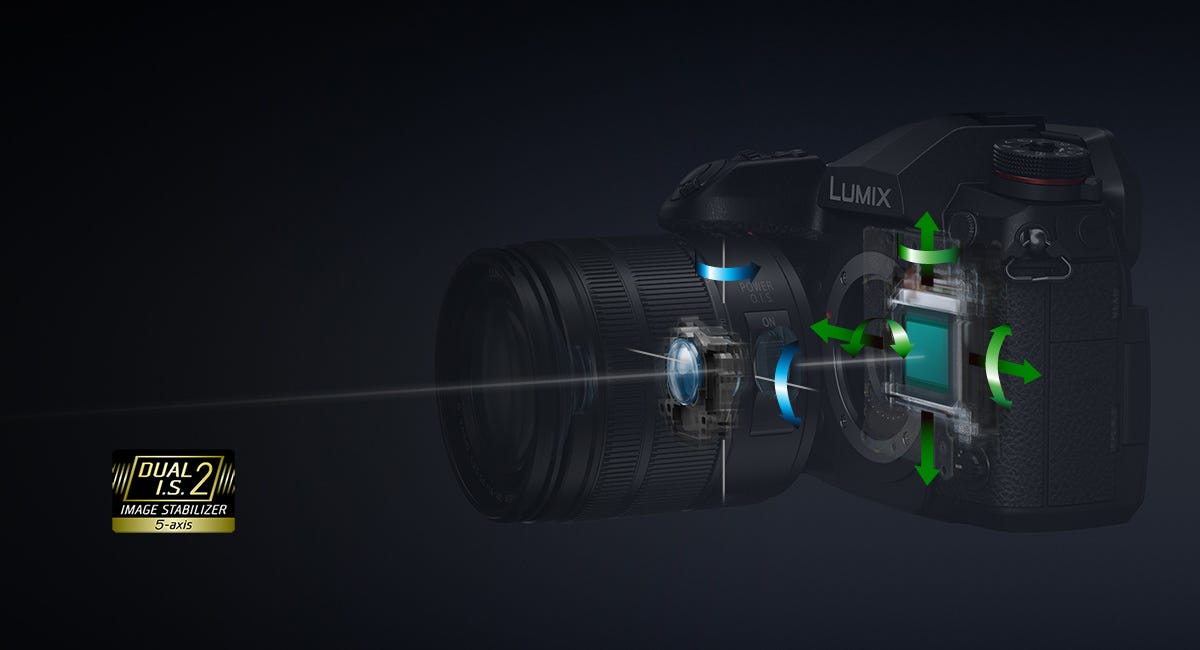 4K 60p Video & Slow Motion Effects
Outstanding video performance with high-precision, silky smooth 4K 60p recording (QFHD 4K: 3840 x 2160 / MP4). Plus high-speed video recording yields a dramatic slow motion effect in 4K (60 fps max. 2x slower [30p playback]) or Full HD (180 fps max. 6x slower [30p playback]) quality.
Equipped with dual SD card slots for larger capacity recording and efficient file arrangement. Relay recording allows for swapping a full card out for an empty card for virtually endless recording. A backup mode allows continuous recording on one card, while starting and stopping recording on the other card. Simultaneous record duplicates recording on both cards.
__
This article and images were originally posted on [ESIST]
ESIST may receive a commission for any purchases made through our affiliate links. All commissions made will be used to support and expand ESIST.Tech