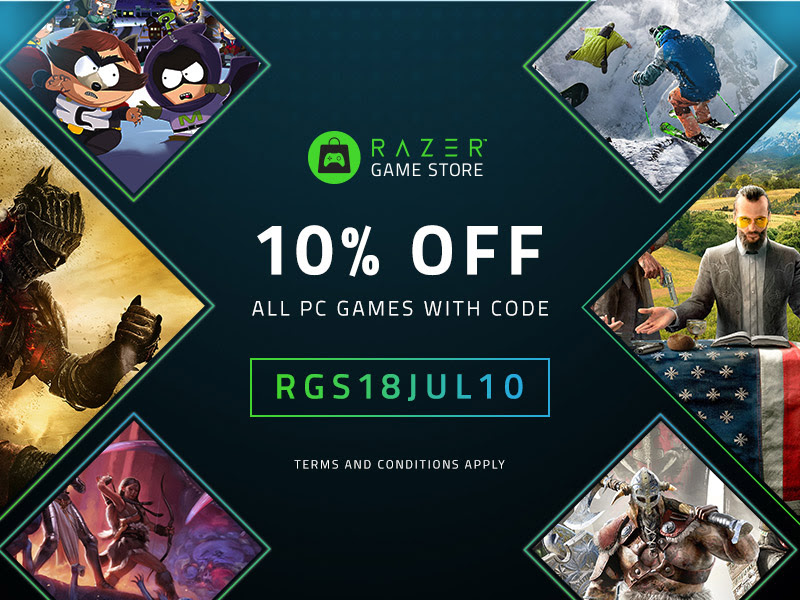 The RAZER Game Store was launched last month, and we're excited to announce another offer! You can get 10% off all game purchase from now on until July 31st!
10% OFF for all games on Razer Game Store! Use code: RGS18JUL10 Shop Now
---
On our affiliate page, we will link you to the most recent running deals from online stores like Target, Amazon, eBay, Razer, Groupon and much more. We created this source page so you can find all of our trusted and reliable affiliate stores. Using the affiliate links will help support ESIST.Tech>Gaming>Sience mainly to keep services running. Trust us, If everything were free, this page wouldn't exist. If you're interested in supporting us, saving money and time or you're interested in video games, Console's, PC games or hardware, into gadgets and the latest released tech, holiday sales, gifts or just some recommendations. Then you're in the right place; Check out our growing list of affiliates.
__
This article and images were originally posted on [ESIST] sponsored by Acer
+ Got any news, tips or want to contact us directly? Email esistme@gmail.com
ESIST may receive a commission for any purchases made through our affiliate links. All commissions made will be used to support and expand ESIST.Tech